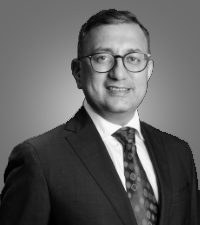 Dr Ranjan Pai
Director
Chairman - Manipal Education and Medical Group
Dr. Ranjan Pai is the Chairman of the Manipal Education and Medical Group (MEMG), the corporate holding entity that focuses on education, healthcare, insurance, and research. A medical graduate from Kasturba Medical College, Manipal, Dr. Pai completed his fellowship in hospital administration in the United States. He began his career as the Managing Director of the Melaka Manipal Medical College in Malaysia, which he conceived as a world-class international medical college, further strengthening the Group's global footprint.
Dr. Pai restructured the entire group in line with the global business environment to meet, anticipate, and take on new challenges. He played an instrumental role in corporatizing MEMG and has taken its education and healthcare businesses to impressive heights, attracting private equity capital in the process. Dr. Pai's vision and dynamic entrepreneurial skills, coupled with a strong focus on innovation and implementation, have enabled MEMG to become a major global player in the areas of education, healthcare, insurance and research.
Rajesh Moorti
Group CFO
Manipal Education and Medical Group
Rajesh Moorti is the Group Chief Financial Officer of Manipal Education & Medical Group (MEMG), and is actively involved in strategic initiatives, new investments and divestments for MEMG. He was instrumental in MEMG group's foray into health insurance business, in establishing a joint venture with Cigna Health Insurance. Rajesh has over 30 years of experience in group finance, investor communications, legal and secretarial, and general administration.
Before joining MEMG he worked with OnMobile Global Limited. where he helped scale its single country operation to over 35 countries, predominantly in developing markets and was a key member of the management team taking it public. Rajesh worked in various positions with Sara Lee Corporation, as CFO of UK Household Products division and Internal Audit Head for Global Household Products division Sara Lee Corporation, Netherlands.
He has also worked with Hindustan Unilever Limited and Godrej Group. Rajesh currently serves on Boards of various group and investee companies. He is a qualified Chartered Accountant and Cost & Works Accountant.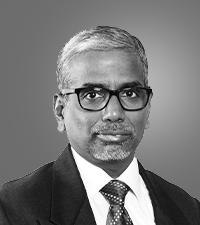 S. Vaitheeswaran
Director
Group CEO - Manipal Education and Medical Group
S. Vaitheeswaran is the Chief Executive Officer of the Manipal Education & Medical Group (MEMG) and oversees all the business verticals of the group. Vaithee, as he is fondly called, was also the Managing Director and Chief Executive Officer of Manipal Global Education Services Private Limited (MaGE).
Vaithee has around 35 years of rich experience in the corporate world in the areas of Sales & Marketing, Supply Chain Management, Operations, and Global Marketing. He has spent a large time in the automotive sector and held the positions of Director – Sales & Marketing, and COO – Eicher International.
Before joining Manipal, he worked with Infosys where he led the hi-tech and manufacturing vertical for their BPO unit. Vaithee is a member of the CII-CEO forum and is also an active speaker and participant in the higher education panel of Industry Forums.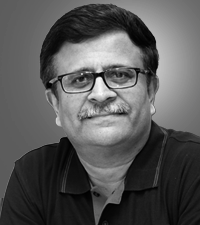 Ravi Panchanadan
MD & CEO - Manipal Global Education Services
Currently, the Managing Director and Chief Executive Officer of Manipal Global Education Services, Ravi Panchanadan, oversees all sales and academy delivery units, enabling the Technology, HR, Legal, Marketing, Finance, and Infrastructure functions. Ravi is instrumental in transforming the business of education, facilitating it to adapt to the latest technology trends and best practices.
His leading entrepreneurial success experience across FMCG, IT/ITES and education have resulted in him pioneering a digital-first future for education, outfitting campus business and universities with new technologies and operational excellence. Prior to Manipal, Ravi's was with Infosys BPO, India, where he was the SBU Head for the Manufacturing & ECS businesses, contributing to 60% of its BPO venture in India.
A Bachelor of Electrical Engineering from Jadavpur University, Kolkata Ravi also holds a Post Graduate Diploma in Management from XLRI, Jamshedpur.